HPSD's Community Engagement
As a non-profit, Hyde Park School of Dance is committed to the service of its community. A key component of our efforts to give back to our neighborhood and the rest of Chicago's South Side is making structured dance opportunities and fulfilling performances available to people of all ages and backgrounds through our community engagement program. 
Our community outreach offerings include lecture demonstrations, in-school dance supplements, after-school programming, and neighborhood performances. For questions on the details listed below, or for information about how your organization can benefit from partnership with Hyde Park School of Dance, please email HPSD's Director of Community Engagement Allyson Ratliff at allyson@hydeparkdance.org.
 
Performances take place at your site and last 45 minutes to one hour. During a typical lecture demonstration, the audience views excerpts from current repertoire, learns how choreographers develop dances, and may also have the opportunity to join dancers on stage to learn simple dance sequences. Past lecture demonstrations include community performances at the 57th Street Book Fair as well as performances at local libraries, nursing homes, and schools. In December, HPSD offers a student matinee of its annual Nutcracker ballet at the University of Chicago's Mandel Hall for approximately 800 schoolchildren.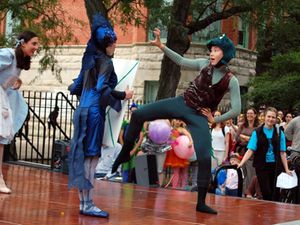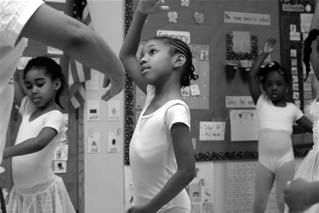 In-School & After-School Programming