Registration for the Summer 2022 Sessions and specialty programs is open online now!
All of our classes will be held IN PERSON ONLY (except for a couple of in person/virtual Pilates classes, see schedule) with class capacities capped at 8-16 students depending on the class and studio.
The schedule is subject to change based on class demand and local COVID-19 requirements. For more information on the precautions and procedures we are undertaking to make studio dance safe, take a look at our COVID-19 Studio Guidelines.
If the class you wanted to register for has a waitlist, don't get too discouraged! While the class may be full at the time, our waitlists are relatively fluid, especially now when people's plans and circumstances can change rapidly. If you are interested in being in the class, put your name on the waitlist!
If you have questions about the classes we offer or the registration process, please contact admin@hydeparkdance.org.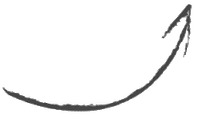 We are currently only accepting registration through our secure online registration portal, Classbug, or in person in our office during open hours. Just hit "Register Online Now" to get started!

Registration is processed on a first-come, first-served basis, and classes close once they reach capacity. For this reason, you are encouraged to enroll at your earliest opportunity. Classes at capacity are labelled as such on the schedule. 

Registration submissions must be accompanied by tuition payment in order to be processed. 


Scroll down for step-by-step instructions on how to register, or click the link to the right to get started!
At HPSD, our classes vary in length from a half-hour long to 90 minutes long. Class lengths are determined by class type and age group, and prices for each class are calculated based upon the class's length. These prices may be updated from session to session in order to help us consistently offer top-tier training for the most affordable rates possible. Each session's class schedule together with its corresponding tuition rates can always be found at
hydeparkdance.org/schedule
. 
Scholarships are available! 
Scholarship auditions are held once a year in the spring, and needs-based awards are granted for the following academic year. Please visit hydeparkdance.org/scholarships for more information!

Is one of your dancers in our auditioned company? If so, please use the company registration forms to register both your company dancer and his or her non-company siblings! Company registration forms and information can be found at hydeparkdance.org/companyregistration.
Ready to get registered? Start by selecting your classes!